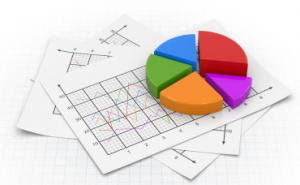 We often measure a marketing campaign by this metric: did it get more sales? While this is ultimately an important result, it is really only a small part of the picture. One could argue that the ultimate measure of marketing's effectiveness being tied to sales results has driven a wedge between marketing and sales teams. Marketing will argue their job is to provide leads and it is the sales team's job to close the leads, so they are not responsible for sales results. Sales will complain that the leads are weak….
In a recent Globe and Mail article https://www.theglobeandmail.com/report-on-business/small-business/sb-marketing/why-your-sales-and-marketing-departments-hate-each-other/article33515594/ Ben Firman explores the term "Smarketing" and outlines why sales and marketing need to work as one towards the goal of increasing conversion throughout the entire sales process.
As more and more of the customer's actions can be tracked and stakeholders are demanding more accountability out of marketing spends, many metrics need to be looked at. Today's marketers have to be concerned with accounting for the entire buyer's experience.
For simplicity of this blog post let's go back to the original statement. The measure of a campaign is 'did it get more sales?' Marketing's priority then is to create revenue opportunity. To do that, what then are the top metrics a marketing department should be measuring?
To be fair, the metrics measured will depend on the campaign goals, so let's review a customer acquisition campaign. I like to follow/measure the customer journey on a per channel basis to understand where the biggest opportunities are emerging. While this can get rather granular, these are the seven main metrics I pay attention to and why: (Besides the obvious Leads Generated and Total Revenue)
Cost per impression
Conversion percentage
Cost per lead
Close percentage
Cost per sale
Average revenue per customer
ROI
Cost Per Impression – this is a universal measurement that all media can be stacked against, knowing this number I evaluate channels objectively based on the cost of their reach.
Conversion Percentage – depending on the channel there may not be tracking in place to clearly measure this so you will have to use industry standards. Working with your sales team's CRM you should be able to mine data that will confirm the standards. Improving the conversion percentage is a big opportunity. If you can work with sales to improve the offer and thus increase your conversation percentage, you are creating more leads. As this is a metric you can influence, pay attention and continuously improve it.
Cost Per Lead – the conversion percentage (or tracking) will provide you with the amount of leads this channel provided. Now you can calculate the cost per lead. While this is another metric to measure channels against, it is also a gut check when evaluating campaigns. If the cost per lead is prohibitive you will not use the channel, if the cost per lead is economical, this number supports the decision to use a channel.
Close Percentage– some channels convert better than others. Knowing this through tracking and organization CRM historical data will help determine where to put time, resources and funding. As well, by working with sales this is one of the biggest areas that can be influenced to increase ROI. When you are thinking about increasing your spend, first reflect if your close percentage can be improved. Training on closing is way more cost effective than advertising and can provide a big bump.
Cost Per Sale – This is the ultimate gut check. If your cost per sale is forecast to be higher than your contribution margin, immediately you know what to do. This is also another valuable evaluation metric.
Average Revenue Per Customer – All marketers must know the expected average revenue per customer that will be generated by a campaign. With this you will need to know the gross margin contribution. As a result of these two numbers, the total revenue and incremental gross margin contribution for the campaign can be forecast.
ROI – The ultimate measure of a campaign is not 'did it get sales?' but it is 'what is the ROI?' Once the leads received are counted and the close percentage determined the incremental gross margin contribution can be calculated and then ROI. If you have limited funds pick the channel with the highest ROI*
*There are some exceptions to this rule. For example one channel can provide triple digit ROI but a small number of new customers while another channel may be only low double digit ROI but there is a high amount of new customers….which would you pick in this scenario?
Metrics are not the final say, but should be used to guide you to making better decisions and knowing more about what is working and not working for your marketing.
So for your next campaign use metrics to: Execute, Measure, Reflect, and Implement improvements; then repeat the process.
Did you enjoy this blog? Then you might want to check out:
The four steps to follow in phone sales leads
Steve Whittington is President of Roadmap Agency Inc. He has also served for over a decade as a member of the Executive Team of Flaman Group of Companies an award-winning organization and has over 25 years of executive experience. Steve's current board work includes serving as; President of Glenora Child Care Society; and Co-Chair of the Marketing Program Advisory Committee for NAIT's JR Shaw School of Business. Previous notable board work included, Chair of the board for Flaman Fitness Canada, a national retailer, a Director for a meal prep internet Startup Mealife and Chair of Lethbridge Housing authority, the third-largest Social housing NGO in Alberta.
Academically, Steve was an instructor of Project Management at Lethbridge College for seven years. Steve holds a Bachelor of Commerce Honours degree; he is a Certified Sales Professional (CSP), Project Management Professional (PMP), Certified Marketing Specialist (CMS) and (CCXP) Certified Customer Experience Professional.
Steve's first book Thriving in the Customer Age – 8 Key Metrics to Transform your Business Results teaches about the customer journey and provides a guiding framework spanning all stages of the customer experience. The book explains how every metric impacts an organization and how leaders can best utilize each metric to provide a stellar customer experience. Everyone knows the customer is the most important part of a business. This book provides the tools to improve an organization's customer experience and drastically transform business results.
Recently Steve's Blog has been profiled as one of the Top 75 Customer Experience blogs