Hello Constant Reader,
According to the Washington Post, 41% of all US workers have a child at home. The statistics for Canada are not as clear; however, as of 2015, according to a report from Vanier, 69% of all couple families had two earners. As female participation in the workforce has only risen for the last 40 years, it is a safe bet that this number has gone up.
The point being, for a lot of folks with the return to school, there was hope for getting back to some semblance of regular work, albeit that hope was garnished with the anxiety of increasing COVID spread.
For many businesses, NGO's and workers, this anxiety was further heightened with the expected ending of the subsidy programs, which for the most part, have been extended under new names.
Oh, and there is a Presidential election as a backdrop to all this.
Despite all of this, business moves forward, seasons change, and things move on. The same can be said of your customers. All the background noise in the world is not going to change basic consumer behaviour. They will move on if you lose focus on creating products and experiences that are easy, solve their problems and create delight. Considering the challenge of today that may require a reset in thinking.
Every quarter my business partners and I have a planning session for the next quarter and reflect on the last quarter results.
Recently the entire team participated in a virtual conference; INBOUND 2020. It was a great reset. It also cascaded themes above, be the solution to your customer's challenges, make things easy, and in the end, never lose focus on finding ways to delight your customers.
My challenge to you, constant reader is to reflect on the content in this email and think about the reset you can do. Think about what you, as a leader, need to do in this constant season of change.
This month provides resources that focus on you, the leader of your organization, program or team. Enclosed, you will find considerations about the Employee Experience, Digital Skills for Leaders, and Transformational Mindset.
All of which are pertinent topics for our times and may require a reset in your approach.
As always, I am here to help, my hope is you can use these resources to help you navigate the way forward for your organization.
Stay well,
-Steve
Mind Your Employee Experience
What is the most crucial part of any organization? Your team. The impact the Pandemic has broadly caused organizations to focus on three areas:
Cost Cutting
The Lean Enterprise
Critical Functions
While necessary, these drivers were implemented at astounding speed, and not all impacts are yet understood, namely the impact on the employee experience.
In this blog, I dive a little deeper into this critical consideration
Keep Reading (2-minute read)…. here
Digital Skills for Leaders?
Digital transformation is the most significant shift in business practices today.
Why would digital skills for leadership be immune to this shift?
Joshua Miller compiles not surprising facts on leadership effectiveness outcomes in relation to the leader's digital skillset competency.
Time to level up.
Read the facts of new leadership skills (4-minute read) here
Transformational Mindset
Bernard Marr makes a great point about Digital Transformation in this article. A point that I reiterate often:
"In some ways, the term "digital transformation" can be a little misleading. To many people, the word "transformation" can imply change with some kind of finality – that once we've managed the change, that's it, we're done, and we're ready to reap the benefits for years to come.
Of course, with technology, that's never the case."
Transformation is a mountain with no top. What is needed is a mindset to become a learning organization. Only through embracing learning and change do we become resilient to the impact of change in general, rather than just the changes we are facing now. Embracing the white water of change as the new normal is how we can all "future proof" our businesses.
More insights in Bernard's article (6-minute read) here
What I am Currently Reading and Why
With the summer fun reading over, I have turned back to boring business books or more accurately areas in business that have attracted my interest.
The B-Corp Handbook Second Edition: How you can use business as a force for good
-Ryan Honeyman, Tiffany Jana
The book is jammed packed with case studies of the believers. The brass tacks of the step by step guide to becoming a B-Corp is saved for the end. B-corp certification is an area I am interested in learning more about. The book certainly provided insight. Indeed, to become a B-corp requires meeting challenging standards, many of which (such as transparency, sharing company goals and direction, plus corporate community engagement) I already align with.
To become a B-corp forces the good intentions of a business to be measured and weighed. That is not a bad thing, and improvement is generally a good thing for business.
---
Downloads Available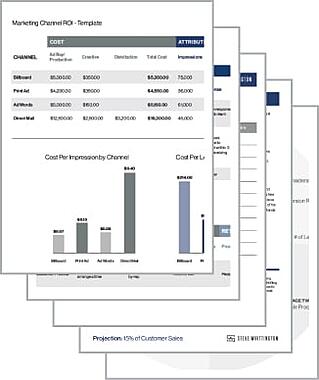 Whether you are looking to map your customer journey, build customer profiles, set goals or conduct marketing channel ROI, check out the expanding set of tools available: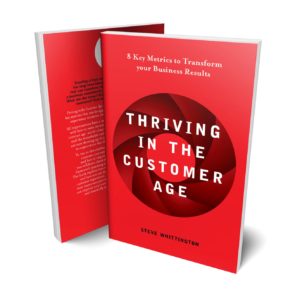 Steve's first book Thriving in the Customer Age – 8 Key Metrics to Transform your Business Results teaches about the customer journey and provides a guiding framework spanning all stages of the customer experience. The book explains how every metric impacts an organization and how leaders can utilize each metric to create continuous improvement in their customer experience. Everyone knows the customer is the most important part of a business. This book provides the tools to improve an organization's customer experience and drastically transform business results.
---
If you are looking to take your customer experience to the next level let's connect!