Hi, I'm Steve Whittington,
I help organizations transform their end to end customer experience.
Learn where to start improving your customer journey by mapping your current state.
Steve Whittington, a customer experience architect, and keynote speaker
Since 2012 I have been creating a simple framework to measure the end to end customer journey. I started with basic marketing ROI and as I moved through the customer journey I realized: sales metrics, revenue metrics, service metrics, reputation metrics and the overall voice of the customer were all needed. I learned how to measure and gather all this "game tape" for teams to review.
All these metrics are placed in a framework. Imagine gathering insights and understanding on how to retain more customers, close more customers and increase existing customer satisfaction so they become a promoter of your business. What gets measured gets managed and what gets managed can be improved.
Customer Experience is a competitive advantage that all organizations have the opportunity to create. My goal is to share and teach organizations how to achieve this.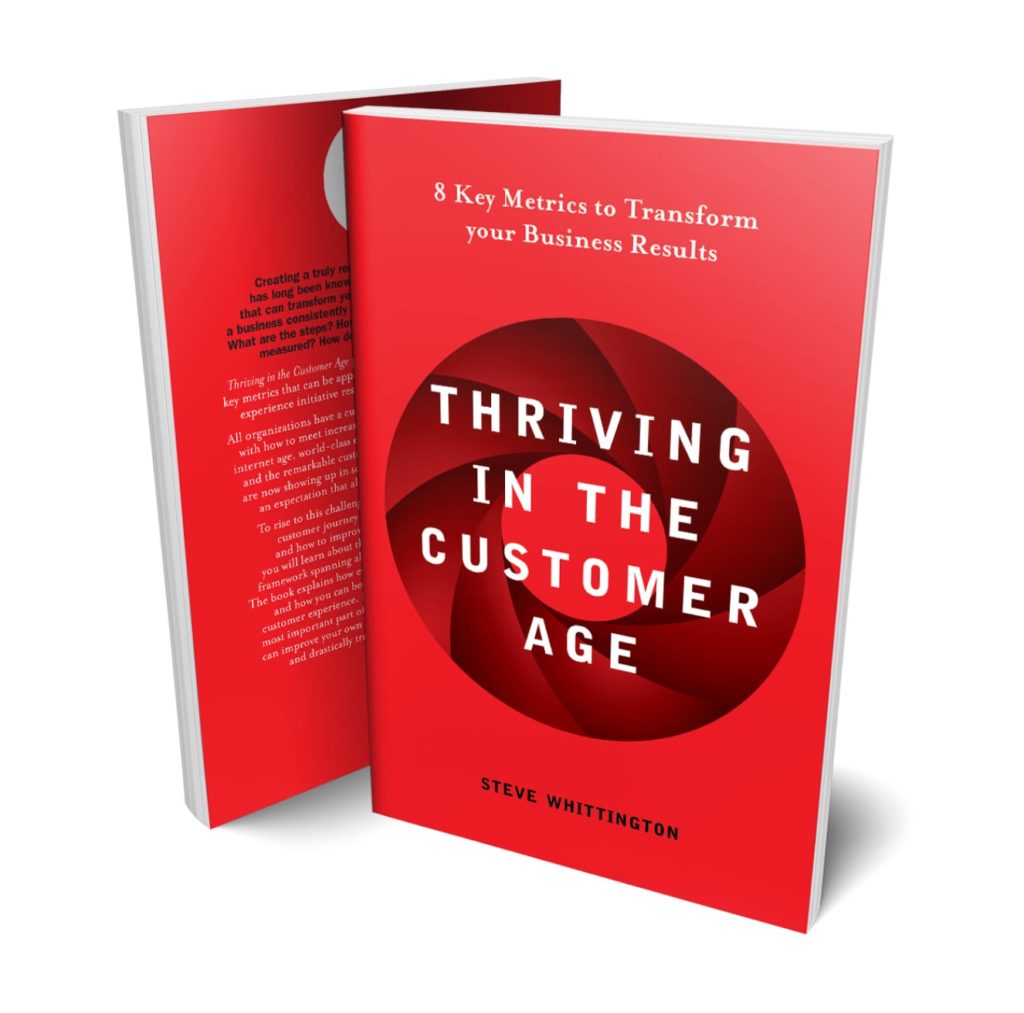 Thriving in the Customer Age
Creating a truly remarkable customer experience has long been known as the competitive advantage that can transform your business results. But how does a business consistently provide this high-quality experience? What are the steps? How is a customer experience initiative measured? How does it improve the bottom line?
Thriving in the Customer Age provides a simple framework with eight key metrics that can be applied and used to measure your customer experience initiative results, tied directly to the bottom line.