Speaking & Workshops
Choosing a professional speaker or workshop organizer for your event is challenging, I know as I have been on both sides as an organizer and as a speaker. The choice of an event speaker can influence the outcomes of your event. I want to help you make the choice that works for you with both keynote speaking options and in-house business workshops revolved around sales, marketing, and the customer journey.
Find the Right Speech or Workshop Topic
The most important outcome from this process is to ensure you have a product that will deliver tangible items your attendees can put to work immediately. I work closely with you to create this outcome.
To do this the steps are as follows:
Discovery Consultation to ensure the conference speech or workshop topics are a right fit for your event and will deliver the outcomes you are looking for
Speaker Marketing support package for your event
Optional book purchase package for all attendees
Follow up consultation and sharing of materials to attendees after workshop or conference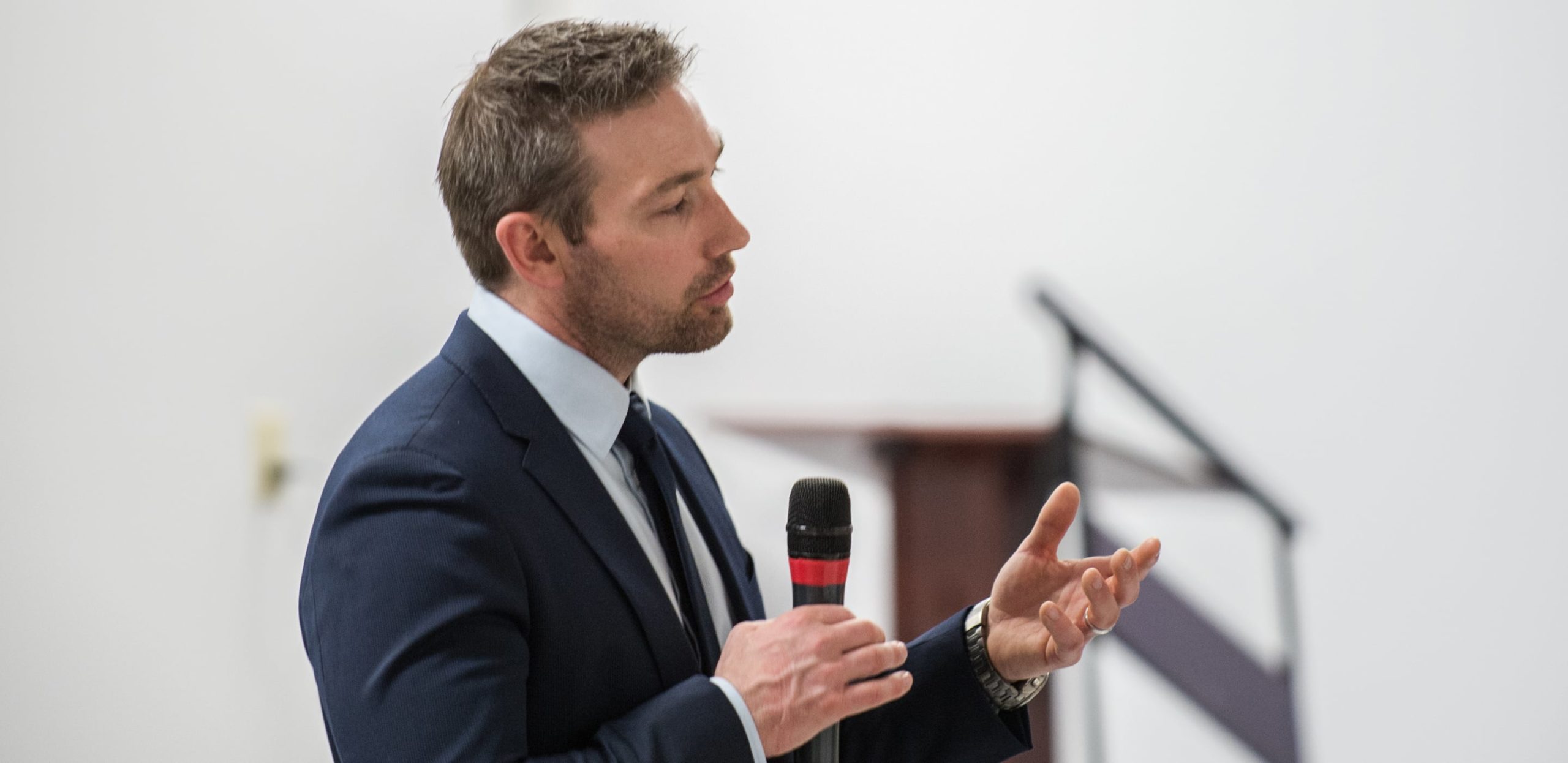 Keynote Presentations
Scheduling a professional conference speaker is an excellent source of employee education and motivation resulting in action. The goal of the event is to give the audience the tools to apply immediately. My Keynote presentations run for 60 minutes. The talk is full of real organization stories, backed by research, showcasing best practices and actionable insights. Recent conference topics include:
Thriving in the Customer Age:
An end to end description of all the stages of the customer journey providing clarity on the impact of customer experience to your organization.
Codifying the Customer Journey:
Learn the process of customer journey mapping with a mix of metrics that drive ROI
Smarketing:
Marketing and Sales tend to be silos in organizations. Breaking down the walls to create one focus on the customer with integrated sales and marketing efforts, that is just smart business, or smarketing.
Panel Speaker
I have participated in many panels over the years, adding a candid voice to topics on sales management, marketing, customer experience, customer journey mapping, and business strategy.
Executive Experience brought as a Guest Speaker
I have keynoted at conferences with several hundred attendees, small venues with under 35 individuals, simulcast events with international partners, and gymnasiums full of hundreds of school kids. I have been doing keynote speeches alongside or as part of my professional career as an executive for over 20 years.
Some of the conferences/events I have spoken at include:
FUZE – Saskatoon
NATDA – Nashville
Big Data in Manufacturing – Regina
Digital Boot Camp YXE – Saskatoon
CIBC Wood Gundy – Edmonton
Snoman Congress – Winnipeg
Business Workshops
Impact and change the customer experience your business provides with in-depth, in-house sales and marketing workshops. These business workshops are designed to educate your team and transform your sales and marketing processes to be your competitive advantage. Three courses/workshops are offered:
Customer Experience Fundamentals
Finding the Voice of Your Customer
Customer Journey Mapping
Customer Experience Fundamentals
If you or your organization are just getting started with your customer experience journey, this workshop for businesses is a great place to level-set your team. All the fundamentals of customer experience will be covered in this workshop. From customer understanding and personas, basics about how to capture and recognize the voice of the customer. Customer Journey Mapping will be introduced with practice experience and templates provided. Lastly, once an overall base level of understanding is established, how to set strategy and establish a governance practice within your business plus ongoing ROI reporting will be reviewed.
Delivered as a course or workshop for your business depending on needs and organizational CX maturity.
Recommended Audience for this business workshop: front line staff, supervisors, managers, executive leadership, marketing.
Finding the Voice of Your Customer 
The voice of the customer can be captured and reviewed in many ways. Understanding when and how to monitor and gather customer feedback is critical to understanding your customer needs, your organization's customer journey, and how to improve. Ongoing monitoring and governance of an organization's voice of customer program is critical for continuous improvement of the experience your organization provides. There are three types of CX data that can be gathered.
Descriptive data about your customers (what they have done: purchases, margin, account average revenue, purchase frequency, churn, etc.)
Outcomes, how they felt about a touchpoint in your customer journey and
Perceptions, how likely are they to do something next.
How to gather this data and create listening posts within your customer journey plus analysis of the VOC and recommended actions will be covered in this business workshop. As importantly, the voice of the employee will be showcased and explained.
Delivered as a course or workshop depending on organization needs.
Recommended Audience for this Business Workshop: Your customer experience team, key front line staff
Customer Journey Mapping
Customer Journey Mapping is an extensive project. To map a mid to large enterprise's extensive customer journeys will take months depending on the complexity and number of the journeys.  To effectively customer journey map, a baseline of customer understanding needs to be established first. The first step will be for your customer experience team, with support of needed subject matter experts, to hypothesize on what the current customer journey is. After this is completed using the voice of the customer, the hypothesized customer journey will need to be validated and ultimately adjusted to reflect customer input. Once your current customer journey is understood, only then will you understand your pain points (moments of misery) and wow points (moments of magic). Then you can embark on ideation and iteration to design a new and improved customer journey; and of course, the process of validation and adjustment begins again.
Delivered as a two-part workshop with pre-workshop work required (dependant on organizations CX maturity) and voice of the customer gathering and reporting between workshops for validation and customer understanding prior to the second design workshop.
Recommended Audience for this Business Workshop: Customer Experience Team, Journey Subject Matter Experts, Executive Leaderships for customer journey mapping workshop outcome presentations.
---
Thanks for considering me!
I would love to hear more about your upcoming event or internal training needs. Please fill out the form below.