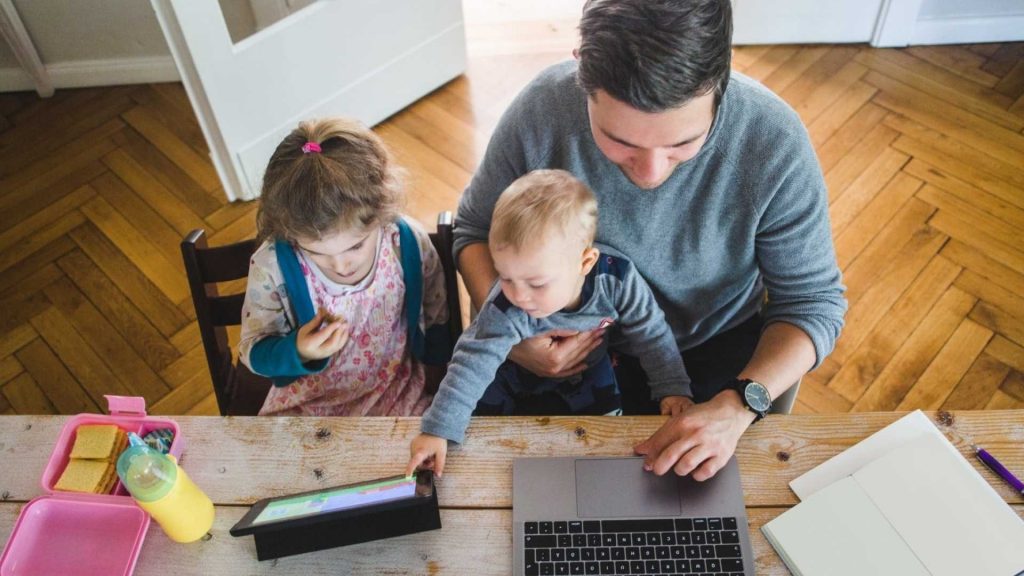 Pre-Pandemic, I conducted an ENPS (Employee Net Promoter Score) segmented by business location and mapped the scores to that organization's NPS (Net Promoter Score) which was also segmented by business location.
Not surprising to me, the scores wholly correlated, running parallel; if the ENPS was high, so was the NPS; if the NPS was middling, so was the ENPS, and the same was true for low scores.
For the board, I presented the results to it was a mixture of surprise, shock and outrage, but to their credit, they diligently reviewed the answers to why the staff provided the score, reflected and set about addressing all the concerns.
In a recent conversation with one of the same organization leaders, they admitted their customer experience during the Pandemic has fallen. However, they can not say how much, as customer experience is no longer measured; neither is their employee experience. I bet they still match.
The pandemic impact has caused many to work from home initially, and in the future, many will continue to work from home. According to a recent Gartner report, 48% of employees will work from home some of the time Post-pandemic.
Beyond this shift in working location affecting the employee experience, three major drivers in the workplace are creating a new experience for the employee: Cost-cutting, the Lean Enterprise, and focus on Critical Functions. As this is still the early days, the employee experience's impact is just beginning to unfold.
Consider, for instance:
How do team members feel about Cost-cutting survival measures? Uncertain about their job security? Grateful to still be employed? Most likely a mixture of both. How does that show up to the customer?
As a result of cost-cutting, the emerging Lean Enterprise has intensified. As the Pandemic's rapid response occurred, all hands on deck were doing everything often at heavily increased working hours (or odd hours for juggling parents). This pace is not sustainable, nor should it be. How long will employees tolerate the conditions, and what is the impact to the experienced offered by over-stressed staff?
Positively, organizations doubled down their focus on Critical Functions, improving efficiencies and eliminating waste. Has this translated to a better customer experience or just optimized organization processes without consideration for the customer? For instance, combining two jobs into one may be more efficient, but critical customer satisfaction steps may now be eliminated due to lack of time or employee knowledge.
Understanding the impact of how these organization drivers translate to overall experience is yet to be understood.
What is known is that at the start of the Pandemic, consumers were lenient of the poor experience offered by brands; they are less so today. 
I suspect employees are feeling the same way.
Steve Whittington is President of Roadmap Agency Inc. He has also served for over a decade as a member of the Executive Team of Flaman Group of Companies an award-winning organization and has over 25 years of executive experience. Steve's current board work includes serving as; President of Glenora Child Care Society; and Co-Chair of the Marketing Program Advisory Committee for NAIT's JR Shaw School of Business. Previous notable board work included, Chair of the board for Flaman Fitness Canada, a national retailer, a Director for a meal prep internet Startup Mealife and Chair of Lethbridge Housing authority, the third-largest Social housing NGO in Alberta.
Academically, Steve was an instructor of Project Management at Lethbridge College for seven years. Steve holds a Bachelor of Commerce Honours degree; he is a Certified Sales Professional (CSP), Project Management Professional (PMP), Certified Marketing Specialist (CMS) and (CCXP) Certified Customer Experience Professional.
Steve's first book Thriving in the Customer Age – 8 Key Metrics to Transform your Business Results teaches about the customer journey and provides a guiding framework spanning all stages of the customer experience. The book explains how every metric impacts an organization and how leaders can best utilize each metric to provide a stellar customer experience. Everyone knows the customer is the most important part of a business. This book provides the tools to improve an organization's customer experience and drastically transform business results.
Recently Steve's Blog has been profiled as one of the Top 75 Customer Experience blogs