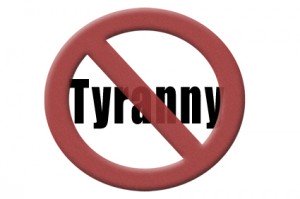 I believe there is a trap many of us allow ourselves to be snared by. When a great idea is tossed out by someone on the team often we reflect on how our customers will respond and back that up by the mountains of data we can quickly obtain. This makes sense, the reason we are marketing is to resonate with our customers so they want to do business with our brand and if you can validate your thoughts with data why wouldn't you?
That said using data to insure the marketing will resonate with our customers is also the safe choice. With the vast amount of analytics/customer focus groups/surveys available today you can rationally optimize any project to gain the expected highest results. Taken on the whole this is not a bad strategy as year over year consistent high results should grow your brand. Good but perhaps simply vanilla. And to me, vanilla (safe marketing) does not equal a great brand or marketing campaign.
I believe you need to be willing to make mistakes in order to create something different and new. In order to be creative you need to take a chance. Often with something different and new there are not mountains of data to back up your strategy, you have to make inferences, judgements and guesses. When pitching a new bold idea (without data) it is at this critical juncture where the tyranny of data comes in. Brands want proof that something is going to work. Without that data opinions weigh in, emotions flare and often the original great idea gets diluted down to a safe choice that compromises between all the competing internal stakeholders. A safe choice which can to be backed up by data. The original bold idea is a shadow of what it was and vanilla becomes the flavor after all the debate and changes.
To be clear I believe there is an art and science to optimizing your offerings, digital platforms and creative to resonate with the largest percentage of your customer demographics and thus get the largest possible return on your marketing investment.
But….and this is a big but…I wonder does defaulting to data (which provides us with clear evidence for doing what our customer will accept) create a tyranny over our thinking which can hold us back at times?
I look back at our campaigns/branding that have created the largest stir: Stuck in the Muck, Trailer Talk, Sled'n Snap, Flaman Man and all of these were campaigns outside the norm, which we did not consult data (in some cases they were so different we were not able to obtain data). We simply boldly went with what we felt was right and would help the customer or industry.
With more and more data becoming available I find we have not "simply gone with what we felt was right" in quite some time, instead we have been defaulting to what we have data to support customer opinion on for what is right. But…and this a big but…is that always the right thing to do?
Steve Whittington is President of Roadmap Agency Inc. He has also served for over a decade as a member of the Executive Team of Flaman Group of Companies an award-winning organization and has over 25 years of executive experience. Steve's current board work includes serving as; President of Glenora Child Care Society; and Co-Chair of the Marketing Program Advisory Committee for NAIT's JR Shaw School of Business. Previous notable board work included, Chair of the board for Flaman Fitness Canada, a national retailer, a Director for a meal prep internet Startup Mealife and Chair of Lethbridge Housing authority, the third-largest Social housing NGO in Alberta.
Academically, Steve was an instructor of Project Management at Lethbridge College for seven years. Steve holds a Bachelor of Commerce Honours degree; he is a Certified Sales Professional (CSP), Project Management Professional (PMP), Certified Marketing Specialist (CMS) and (CCXP) Certified Customer Experience Professional.
Steve's first book Thriving in the Customer Age – 8 Key Metrics to Transform your Business Results teaches about the customer journey and provides a guiding framework spanning all stages of the customer experience. The book explains how every metric impacts an organization and how leaders can best utilize each metric to provide a stellar customer experience. Everyone knows the customer is the most important part of a business. This book provides the tools to improve an organization's customer experience and drastically transform business results.
Recently Steve's Blog has been profiled as one of the Top 75 Customer Experience blogs