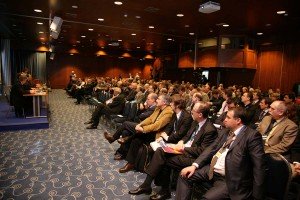 How to build an audience online
When I think of an audience my immediate vision is a crowd at a rock concert or an assembly for a speech or play. My second thought is an image of a family gathered around their television or if I get historical, their radio. As I loosen the boundaries of my thinking the idea of what an audience is starts to rapidly expand. Today an audience can be the readers of book or blog, listeners of a podcast, people who watch a Youtube video, visitors to a website, subscribers to an email list, users of an app, people that share, like or comment in social media, the list grows and grows.
It makes me think, what is the definition of an audience in today's multimedia, multi- channel world? An audience can simply be any one person that consumes a piece of content be it a video, visit, infographic, tweet or blog. Thus any person that consumes content created by a brand is the audience of that brand.
There have been plenty of pundits pontificating (say that three times fast) about how brands have become content creators and even media channels unto themselves. Absorbing all these thoughts it is clear that some big brands (Redbull, Nike) have done a great job of creating content and now have loyal audiences. That is all fine and dandy for big multinationals to do this, but what about us smaller enterprises, with limited budgets and limited human resources. We can't afford to spend time and treasure creating content that creates an audience…or can we? Or have we?
Over the last several years we at FGC have made a strategic effort to pare down our paid channel advertising and put more effort and dollars into owned channels. By doing so we have started regularly producing helpful content to draw people into our sphere of influence and owned assets (website, brick and mortar locations). Through trial and error we have discovered the pulse (frequency of distribution) of acceptance for our various owned platforms: podcasts, email marketing, direct mail pieces, blogs, videos; by monitoring spikes in views, unsubscribe actions, opens, shares, likes.
We did all this without the specific goal in mind to create an audience (because we thought we were not a big enough brand to do this). But size does not matter, if your content is good enough and if you produce this content at the right frequency, you will create an audience.
So how did we do this?
To be honest, full admission, we did this by default not design (I suppose that is not entirely true we were strategically building reach and distribution of the content) but building a loyal audience and simply increasing distribution are big differences. When I sit and reflect about where we were and where we are and the journey in-between, I find a several key tactics that occurred.
1. Focus on Quality not Quantity
At first we pumped out content on mass regardless of the quality. Unsurprisingly people did not respond. Furthermore by lack of audience response the creators of the content lost interest creating content, then for a while we had no content and of course no audience. Having failed we re-evaluated and focused on relevant quality content. The audience began to respond and our content team reengaged.
2. Build a team
Often when it comes to creating content one person gets the creative spark and an authority figure encourages that one person to run with it. One person can produce a lot of work but one person can only produce one perspective. Build a team and you will have multiple perspectives that can resonate with multiple audience segments. Additionally it takes pressure off the one person and allows them to produce their best work. With a large team no one feels pressured and the chance of their best work rises. As they do great work they get great feedback and this causes dopamine to trigger the reward system in their brain making them to want to do more great work. Great Cycle!
3. Experiment, Measure, Tweak, Experiment, Measure, Tweak….repeat cycle
We have created way more content that fell flat than we have that has resonated with our customer audience. Keep trying, reviewing and learning about what works. Once you start to figure out what your audience responds to keep tweaking and experimenting.
4. Find the Pulse
Some audiences want information daily, or weekly, bi-weekly, monthly. Find a regular frequency that works for your audience and then stick to it. People will start expecting and looking for the content and if it doesn't show up they may wander away and lose interest. You will know when you have found the pulse by audience response. Too much and people starting ignoring your content. Too little you come off as a one hit wonder and you do not build an audience, just right and people start to share, like, comment on your content and your audience begins to grow. Thus figuring out the sweet spot for the pulse of your audience is well…priceless.
5. Discipline
Once you have done the above four tactics you need to stick with it. Otherwise everything that you have built will evaporate and all the painful time spent building an audience will have to start over again.
Great! You have an audience, now what? Isn't building and maintaining an audience a lot of work? To what purpose? What is the attribution? How do I connect the metrics?
To be honest those questions and answers are for another post. That said I believe building an audience provides access to the market place to share ideas about products and services that as a marketer I would not have had otherwise. Additionally, as important, if you have an audience you have a connection with customers that goes beyond the sale and sales person relationship and builds your brand and brand loyalty. What is the attribution and how do you attach metrics to this audience? Well, currently the team is having a lot of fun figuring out all this new audience data.
Steve Whittington is President of Roadmap Agency Inc. He has also served for over a decade as a member of the Executive Team of Flaman Group of Companies an award-winning organization and has over 25 years of executive experience. Steve's current board work includes serving as; President of Glenora Child Care Society; and Co-Chair of the Marketing Program Advisory Committee for NAIT's JR Shaw School of Business. Previous notable board work included, Chair of the board for Flaman Fitness Canada, a national retailer, a Director for a meal prep internet Startup Mealife and Chair of Lethbridge Housing authority, the third-largest Social housing NGO in Alberta.
Academically, Steve was an instructor of Project Management at Lethbridge College for seven years. Steve holds a Bachelor of Commerce Honours degree; he is a Certified Sales Professional (CSP), Project Management Professional (PMP), Certified Marketing Specialist (CMS) and (CCXP) Certified Customer Experience Professional.
Steve's first book Thriving in the Customer Age – 8 Key Metrics to Transform your Business Results teaches about the customer journey and provides a guiding framework spanning all stages of the customer experience. The book explains how every metric impacts an organization and how leaders can best utilize each metric to provide a stellar customer experience. Everyone knows the customer is the most important part of a business. This book provides the tools to improve an organization's customer experience and drastically transform business results.
Recently Steve's Blog has been profiled as one of the Top 75 Customer Experience blogs