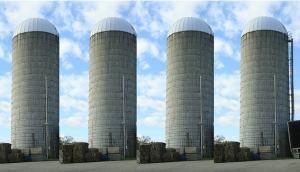 Recently, I experienced a very effective marketing experience that was seamlessly connected to the start of the sales process. I have to admit I was impressed; until I went to the physical location and was immersed in their in-store experience.
So what happened?
I was triggered by a radio ad for an item I am considering purchasing.
I then searched online and found the product that met my specifications. The product selection was well done online: many images at multiple angles, pricing, all the specifications, lots of selection to the point I found exactly what I was looking for. I just needed the final pricing details. The webpage has a convenient contact call to action that I clicked and happily filled in the information.
What happened next was impressive: within two minutes I was contacted by a customer service agent (CSA) who confirmed my details and product selection and asked if he could connect me to the closest sales agent. This was an unobtrusive process and pleasant due to the demeanor of the CSA.
I have to admit, I thought it was well done and I was looking forward to hearing from a sales agent the following day. Unexpectedly, within five minutes of the CSA ending the call, a sales agent contacted me and we dove into the details of what I was looking for. We made a plan and set a time for a meeting. The plan was clear, I wanted to verify options and pricing details but did not intend to purchase until at least the following month. This was to be a planning meeting only. Everything was set, I was excited for the meeting.
After the call I received a personal text from the sales agent verifying the details and thanking me for my time.
So far I was very impressed, to the point that I was thinking about how I could use this experience as a model for the organizations I serve. We are not at this level yet, but this experience has given me something to aspire towards.
And then things fell apart…
When I entered the location I was met with a forced greeting as opposed to a genuine one, although I was acknowledged immediately. I approached reception, who by her body language clearly did not want to be at work. The interaction was one way: I said "Hi, I have a meeting with ______," and she picked up the phone and paged him, smiled at me and turned away.
The sales agent approached me with a surprised "Steve?" to which I replied "Yes." With a puzzled look on his face I decided to remind him of a few details of our conversation, to which he replied "Right!" And then enthusiastically he exclaimed "We have what you are looking for right here!" He pointed to a profiled display unit. I then started to think 'what about our plan?' Nothing was prepared. In fact, immediately the agenda of a hard close took over. Without a product demo I was ushered into the back office to review numbers.
Quite frankly, as a certified sale professional I was shocked at the lack of listening that had been done. I had clearly laid out a time table and plan, this sales agent just went with their own. The organization had an older inventory piece they wanted to sell that "met" my parameters and that is what they wanted me to buy that evening. Closing sale tactic after tactic were employed. It was an impressive array. First the agent started with 'something for nothing' ("I will throw that in with the deal") and then moved to 'assumptive.' ("So when you take it home tonight") With these not working, the manager was brought in and he moved to 'scarcity' ("This is the last one we have left like this"), then 'puppy dog',("Take it home to you wife see if she likes it" and then finally 'take away' ("You know rates are changing daily…I can't hold this rate and I just would hate to see you pay thousands more because you did not buy today"). When it was clear that nothing in their arsenal was going to work they basically gave up. They did set the next action (weakly indicated that the agent would "follow up") but it was without intent or timing.
Why did this happen?
As a marketing and sales professional I reflected on what happened. I wondered if there is a disconnect between marketing and sales in this organization. On the surface it doesn't seem so, the process was very integrated and thus one can assume aligned. However, where it was different was in the intent. Marketing worked to provide a customer solution, sales worked to met their target.
Their brand must not have someone governing the entire customer journey. Thus, the customer experience becomes fragmented and the intended outcomes of each touchpoint a customer has is determined by the goals of whichever department the customer is interacting with. The independent KPIs of each department, while perhaps bringing short term success for that department, may not be enhancing the overall experience for the organization with its customer journey.
Take for example actualization of different department goals that span a customer journey with an organization:
Marketing could have a goal to increase leads

Which could mean gathering as many leads as possible without proper qualification

Sales can have a goal to increase inventory turns and move stock by an aged cut off

Pressure to move inventory can run counter to what a customer wants

Operations can have goal to reduce warranty costs

This can be accomplished by stringent enforcement of policies and denying claims
Is it possible this is happening in organizations? Absolutely – and my personal experience is empirical truth. But this is not a new issue, in fact it is a very old one and an article over a decade old is still relevant today: https://hbr.org/2006/07/ending-the-war-between-sales-and-marketing.
This article outlines how the disconnect between sales and marketing evolves and the types of relationship that occur. Ultimately the article advocates for integrated teams under the leadership of a CRO (Chief Revenue Officer) or CCO (Chief Customer Officer). In essence, someone that is responsible for the entire customer journey, designing it, measuring it, and optimizing the customer journey.
Organizations can no long operate in silos. Their customers won't accept an internal blame game as acceptable excuses. The entire journey needs to be designed and all departments need to work toward the goal of making their customer journeys effortless and delightful, to the point where their customers become their advocates and recommend the brand.
Otherwise the disjointed goals of departments will continue to fragment their organization's customer journey, and the cost is the ultimate one: losing customers. Exactly what happened with an organization that at first delighted me, and then disappointed me.
Steve Whittington is President of Roadmap Agency Inc. He has also served for over a decade as a member of the Executive Team of Flaman Group of Companies an award-winning organization and has over 25 years of executive experience. Steve's current board work includes serving as; President of Glenora Child Care Society; and Co-Chair of the Marketing Program Advisory Committee for NAIT's JR Shaw School of Business. Previous notable board work included, Chair of the board for Flaman Fitness Canada, a national retailer, a Director for a meal prep internet Startup Mealife and Chair of Lethbridge Housing authority, the third-largest Social housing NGO in Alberta.
Academically, Steve was an instructor of Project Management at Lethbridge College for seven years. Steve holds a Bachelor of Commerce Honours degree; he is a Certified Sales Professional (CSP), Project Management Professional (PMP), Certified Marketing Specialist (CMS) and (CCXP) Certified Customer Experience Professional.
Steve's first book Thriving in the Customer Age – 8 Key Metrics to Transform your Business Results teaches about the customer journey and provides a guiding framework spanning all stages of the customer experience. The book explains how every metric impacts an organization and how leaders can best utilize each metric to provide a stellar customer experience. Everyone knows the customer is the most important part of a business. This book provides the tools to improve an organization's customer experience and drastically transform business results.
Recently Steve's Blog has been profiled as one of the Top 75 Customer Experience blogs