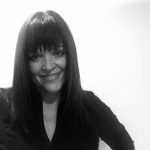 Sherry has dedicated her professional life to helping other succeed. She does this through her organization Invest in You in partnership with the Disney Institute.
Her Mission: Empowering people through inspirational learning experiences
With the support of Alberta Chambers of Commerce, Sherry Kennett-Shmyr founded Invest In You Today in 2015 with a mission to make the Walt Disney's world class excellence training available and affordable in Western Canada to help empower people through inspirational learning experiences.
Clients include:
Alberta Blue Cross
Alberta Financial Services Corporation
ATB
Canadian Red Cross
Canadian Tire
Flaman Group of Companies
Government of Canada
GuardaWorld
Oilers Entertainment Group
Ronald McDonald House Charities
University of Alberta
University of Saskatchewan
Before devoting her passion to Invest In You Today, Sherry founded, owned and operated three companies for over a decade in the retail, trade exhibition, and publishing industries before selling each to individual owners.
Grateful for an amazing community of family, sponsors, hosts, marketing superstars, and lifelong learning loving friends, Sherry makes great effort to emotionally connect and help others raise their customer experience through leadership, service and employee engagement learning experiences. Sherry is committed to finding creative and special ways to give back to the community proudly donating over $140,000.00 cash to non-profit organizations and over $15,000.00 in toys, meals and gifts to Ronald McDonald House Charities.
In her free time, Sherry loves to experience the ocean, surprise others and walk with her husband and fur-baby Zak. Sherry's dream role: to travel around the world as a professional present giver.
Steve Whittington is President of Roadmap Agency Inc. He has also served for over a decade as a member of the Executive Team of Flaman Group of Companies an award-winning organization and has over 25 years of executive experience. Steve's current board work includes serving as; President of Glenora Child Care Society; and Co-Chair of the Marketing Program Advisory Committee for NAIT's JR Shaw School of Business. Previous notable board work included, Chair of the board for Flaman Fitness Canada, a national retailer, a Director for a meal prep internet Startup Mealife and Chair of Lethbridge Housing authority, the third-largest Social housing NGO in Alberta.
Academically, Steve was an instructor of Project Management at Lethbridge College for seven years. Steve holds a Bachelor of Commerce Honours degree; he is a Certified Sales Professional (CSP), Project Management Professional (PMP), Certified Marketing Specialist (CMS) and (CCXP) Certified Customer Experience Professional.
Steve's first book Thriving in the Customer Age – 8 Key Metrics to Transform your Business Results teaches about the customer journey and provides a guiding framework spanning all stages of the customer experience. The book explains how every metric impacts an organization and how leaders can best utilize each metric to provide a stellar customer experience. Everyone knows the customer is the most important part of a business. This book provides the tools to improve an organization's customer experience and drastically transform business results.
Recently Steve's Blog has been profiled as one of the Top 75 Customer Experience blogs