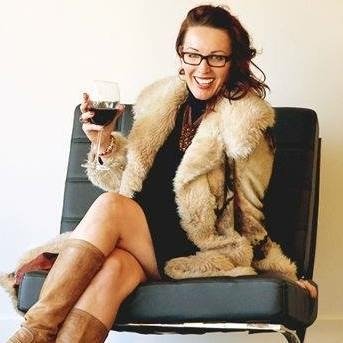 Sara Wheelwright is the founder of Trusted directory services; Trusted Saskatoon and Trusted Regina. She is also the founder of the Trusted Marketing Services.
The founding story of Trusted is rooted in a desire to help others from personal experience. Sara, the Trusted Founder, arrived in Saskatchewan from the UK in 2006. With no one to recommend businesses or services to her, she struggled to find good providers for her many immediate needs. Although she spent hours Googling for the products and services her family required, she still encountered bad service and had no idea who to choose.
This was very stressful experience and she searched for something online to find local, verified businesses; something for people like her and the thousands of other newcomers that were arriving every month. People with no local knowledge or contacts, people from other parts of Canada and from all around the World…there the first seeds of Trusted were sown!
From this idea to help others find businesses people can trust, the directory services came to life. Of course the natural evolution of these services is to then help the businesses people can trust reach the customers they need. Trusted Marketing Services does just that.
In this podcast Sara shares in depth her founding story and struggles she sees small enterprises facing. She shares her thoughts on what it takes to create trust with your customers in this new economy we all find ourselves in.
Isn't it ironic, that in an ever increasing connected economy more noise is created than trust. Sara and her team work to guide their customers through this.
Steve Whittington is President of Roadmap Agency Inc. He has also served for over a decade as a member of the Executive Team of Flaman Group of Companies an award-winning organization and has over 25 years of executive experience. Steve's current board work includes serving as; President of Glenora Child Care Society; and Co-Chair of the Marketing Program Advisory Committee for NAIT's JR Shaw School of Business. Previous notable board work included, Chair of the board for Flaman Fitness Canada, a national retailer, a Director for a meal prep internet Startup Mealife and Chair of Lethbridge Housing authority, the third-largest Social housing NGO in Alberta.
Academically, Steve was an instructor of Project Management at Lethbridge College for seven years. Steve holds a Bachelor of Commerce Honours degree; he is a Certified Sales Professional (CSP), Project Management Professional (PMP), Certified Marketing Specialist (CMS) and (CCXP) Certified Customer Experience Professional.
Steve's first book Thriving in the Customer Age – 8 Key Metrics to Transform your Business Results teaches about the customer journey and provides a guiding framework spanning all stages of the customer experience. The book explains how every metric impacts an organization and how leaders can best utilize each metric to provide a stellar customer experience. Everyone knows the customer is the most important part of a business. This book provides the tools to improve an organization's customer experience and drastically transform business results.
Recently Steve's Blog has been profiled as one of the Top 75 Customer Experience blogs