In a recent podcast called Meeting the Leadership Transition Challenge, my guest Jane Halford of Bolt Transition indicated that 40% of all leadership transitions fail within the first 18 months. While this is shocking in and of itself, there are even more alarming numbers in the workforce composition.
The vast majority of our senior leaders are in the boomer generation aged 50- 69. This group represents 27% of the Canadian population and 31% of Canada's workforce (as of 2015). The tipping point where the boomers are the biggest generation in the workplace has come and gone. That's not surprising when you consider that 250,000 boomers retire annually currently and that rate is set to grow to 400,000 annually in a few years.
Now, millennials are the biggest generation in the workforce at 36%, with Gen X following at 33%. At first when you take these numbers and stack them up, things look to be flowing in the right direction. "What's the problem?" you might ask. Leadership will transfer nicely.
| | |
| --- | --- |
| Millennials | 36% |
| Gen X | 33% |
| Boomers | 31 % |
However, if you turn back the clock to as little as seven years ago you'll see these numbers:
| | |
| --- | --- |
| Boomers | 37% |
| Gen X | 36% |
| Millennials | 27% |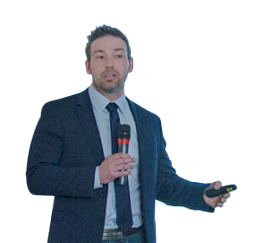 boomers retiring at an increasing rate. So one could assume that 10% of the senior leadership has retired in the last seven years. If only the truth was that pretty. The fact is that as of 2011, 60% of small to medium businesses were owned by individuals aged 50 or older. Going back seven years from this date to 2004, this percentage of "aged" business owners represented a 16% jump. With these two data points in hand one can assume 10% of the leadership retiring might be a little low.
The facts are daunting. Added to this are different generational work expectations and challenges, lack of experience in those generations (due to 60% of the current SME business owners being boomers) and the first stat (a whopping 40% failure rate in leadership transition). Not only are we facing a potential shortage of qualified leaders, for those that are able to transition almost half fail.
There is hope. In a recent press release from The Conference Board of Canada's latest report on Leadership Outlook in Canada the following has been identified:
Developing top talent and building leadership capacity have become strategic priorities for Canadian organizations given the gaps.
37 per cent of survey respondents said their organizational leaders were highly effective compared to 29 per cent of respondents in 2001.
31 per cent felt their organizations were highly effective at building leadership capacity, up slightly from the 2001 survey at 26 per cent.
Only 14 per cent of respondents said their organization's leadership capacity to implement major change was excellent.
We are doing better and we need to continue to improve. But for the other 63% of organizational leaders that are not highly effective, staff are starting to react. Employees are no longer tolerating poor leadership. Research suggests that 50% of people leave due to a bad boss.
Leadership development is needed to help all sectors of society. With better leadership we all rise. The expectation and need is for transparent, inclusive leaders that serve their people with humility.
We need people to step forward to fill the gap. Are you or are you willing to be a leader we need and deserve? I hope so, we need you.
Steve Whittington is President of Roadmap Agency Inc. He has also served for over a decade as a member of the Executive Team of Flaman Group of Companies an award-winning organization and has over 25 years of executive experience. Steve's current board work includes serving as; President of Glenora Child Care Society; and Co-Chair of the Marketing Program Advisory Committee for NAIT's JR Shaw School of Business. Previous notable board work included, Chair of the board for Flaman Fitness Canada, a national retailer, a Director for a meal prep internet Startup Mealife and Chair of Lethbridge Housing authority, the third-largest Social housing NGO in Alberta.
Academically, Steve was an instructor of Project Management at Lethbridge College for seven years. Steve holds a Bachelor of Commerce Honours degree; he is a Certified Sales Professional (CSP), Project Management Professional (PMP), Certified Marketing Specialist (CMS) and (CCXP) Certified Customer Experience Professional.
Steve's first book Thriving in the Customer Age – 8 Key Metrics to Transform your Business Results teaches about the customer journey and provides a guiding framework spanning all stages of the customer experience. The book explains how every metric impacts an organization and how leaders can best utilize each metric to provide a stellar customer experience. Everyone knows the customer is the most important part of a business. This book provides the tools to improve an organization's customer experience and drastically transform business results.
Recently Steve's Blog has been profiled as one of the Top 75 Customer Experience blogs