The blog post below is a modified excerpt from Thriving in the Customer Age. It is one of the many highlighted insights that are outlined in the book.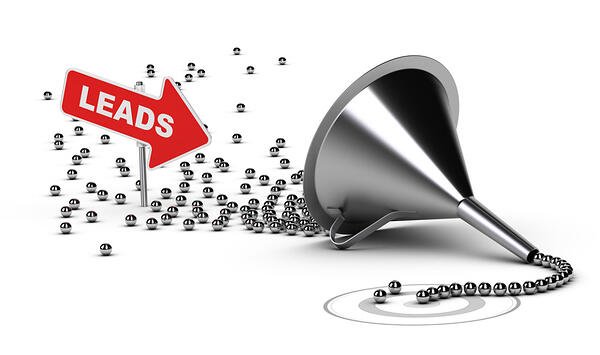 The typical classification of leads in B2B follows a waterfall model, starting with a Marketing Collected Lead (MCL) that becomes Qualified (MQL), which is then handed off to Sales (SQL), who determines whether the lead is ready to be sold to, and if so, then the organization has a real ready-to-buy opportunity. The four typical stages of a lead are as follows:
1.(MCL) Marketing Collected Lead: A lead collected by marketing activities that has not yet been qualified.
2.(MQL) Marketing Qualified Lead: A lead that marketing collected and then qualified. The typical requirements for qualification follow the acronym BANT:
Budget: Is there a budget in place to purchase the good or service?
Authority: Does the contact have purchasing authority?
Need: Is there a business challenge that the good or service solves?
Timeframe: When is the product or service needed? Is this known?
3.(SQL) Sales Qualified Lead: Sales now begins to work with the prospect to determine the readiness to buy. If the lead is determined to be ready to buy within the organization's typical sales cycle time frame, the SQL becomes an opportunity.
4.Opportunity: A sales qualified lead that has a defined timeline for purchase.
Depending on the organization, this can be a long, detailed process that is handled by multiple individuals, or, as is often the case with B2C industries, the process can be compressed into a single phone call or web inquiry. As an organization, you need to create your definition of a qualified lead and continue to refine it based on your sale process needs.
Steve Whittington is Managing Director of a boutique digital agency, Graphic Intuitions. He has also served for a over a decade as a member of the Executive Team of Flaman Group of Companies an award winning organization and has over 25 years of executive experience. Steve's current board work includes serving as Chair of the board for Flaman Fitness Canada, a national retailer; President of Glenora Child Care Society; and Co-Chair of the Marketing Program Advisory Committee for NAIT's JR Shaw School of Business. Previous notable board work included, a Director for a meal prep internet Startup Mealife and Chair of Lethbridge Housing authority, the third largest Social housing NGO in Alberta.
Academically, Steve was an instructor of Project Management at Lethbridge College for seven years. Steve holds a Bachelor of Commerce Honours degree; he is a Certified Sales Professional (CSP), Project Management Professional (PMP), Certified Marketing Specialist (CMS) and (CCXP) Certified Customer Experience Professional.
Steve's first book Thriving in the Customer Age – 8 Key Metrics to Transform your Business Results teaches about the customer journey and provides a guiding framework spanning all stages of the customer experience. The book explains how every metric impacts an organization and how leaders can best utilize each metric to provide a stellar customer experience. Everyone knows the customer is the most important part of a business. This book provides the tools to improve an organization's customer experience and drastically transform business results.
Recently Steve's Blog has been profiled as one of the Top 75 Customer Experience blogs