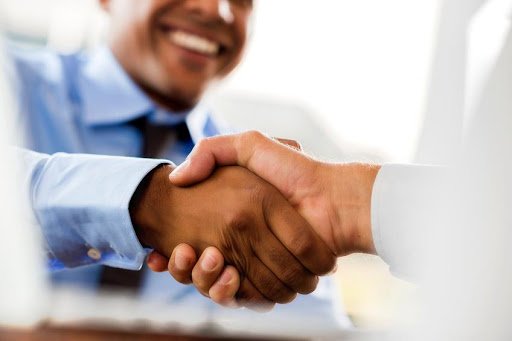 Thriving in the Customer Age. It is one of the many highlighted insights that are outlined in the book.
Sales team members will often claim 40–50% close rates, while industry statistic after industry statistic claims that 80% of leads are not closed. Why this disconnect? The disconnect comes in an organization's customer-facing staff customer qualifying process.
To be clear what is the close rate?
The close rate is the percentage of incoming leads that convert into commercial transactions. The biggest challenge to calculating this metric for most companies is in tracking all incoming leads and defining what constitutes a lead. Leads need to be clearly defined and obsessively tracked. Without objective measurement, you have only biased opinions to work from.
So what is a lead?
There is plenty of discourse around what a lead is or is not. For the sake of this blog, a lead is any individual that expresses a desire for your services/products that has the current or future ability to pay for said product/services.
Most sales teams do not use this broad definition; they only focus on individuals that showcase immediate buying signals. This narrow focus dismisses a large percentage of customers that are still in the evaluation/consideration phase of buying. With a broad focus, an organization can begin to understand their total opportunity, not just their immediate opportunity.
A common sales team objection to the "80% of leads never convert" statistic is that the leads are no good. The leads are "tire kickers." Thus, they claim a 40–50% close rate on qualified opportunities, which are buyers near the end of the buying funnel. If all leads are quantified and classified as qualified (a prospect that has taken an action showing purchase intent) as opposed to prospects that show clear buying signals and are 100% qualified, a true close percentage will occur, and opportunity to improve will be illuminated.
The first challenge to increasing an organization's close percentage often starts at the very beginning of the process, when the organization initially engages a prospect. As detailed in The four steps to follow for a phone lead , the challenge is in getting the sales team to capture the lead. The first part of that example showcases a typical customer interaction, an interaction in which the customer (a lead) contacted the organization, but the organization's sales team did not capture any information. Because the lead was not captured, a debate will occur as to whether the customer was able to be advanced as a qualified lead or not. Marketing via tracking may record that a lead occurred, but in this case, sales will not have entered the lead into the sales funnel because it wasn't captured. Thus, there is a gap between marketing leads and sales qualified leads.
The first way to start to bridge this gap is to implement a sale process. With a sale process in place, you can start to track the percentage of progress from your marketing generated leads to sales qualified leads. If the gap decreases, the process is making a difference.
Process and training together can make a difference. But process, training, or coaching alone has been proven to only create productivity increases of 4%. However, with process, training, and coaching combined, there have been up to 88% increases recorded, and on average 17% increases occur with three hours per month of coaching, according to the Sales Executive Council.
Why this massive difference? Processes do not drive behaviour and intent. You can execute processes with an ineffective intent.
If your intent is to get the customer their answers and move on, you will have a far different outcome than if your intent is to solve their problem and listen to their needs.
So you need to coach your team on processes. How do you do that? The same way all professional athletes are coached: by reviewing game tape. Except your game tape for transactional interactions will be reviewing emails sent, chat engine transcripts, and recorded calls; for customers you have converted to accounts, the number of account touches can be reviewed, as well as the status of key account plans, and documented correspondence.
In today's world there are many ways to provide "on the court" data to use to coach your team to improve. When the reality of the customer experience created in your sale process is regularly showcased and deviations from a proven sale process are evident, there is no debate about whether the lead is good or not. The debate is gone. It is replaced with a desire to learn how to improve.
Constantly learning how to improve the experience provided to an organization's customers via its sale process is one of the most cost effective ways of increasing overall organization results.
Steve Whittington is Managing Director of a boutique digital agency, Graphic Intuitions. He has also served for a over a decade as a member of the Executive Team of Flaman Group of Companies an award winning organization and has over 25 years of executive experience. Steve's current board work includes serving as Chair of the board for Flaman Fitness Canada, a national retailer; President of Glenora Child Care Society; and Co-Chair of the Marketing Program Advisory Committee for NAIT's JR Shaw School of Business. Previous notable board work included, a Director for a meal prep internet Startup Mealife and Chair of Lethbridge Housing authority, the third largest Social housing NGO in Alberta.
Academically, Steve was an instructor of Project Management at Lethbridge College for seven years. Steve holds a Bachelor of Commerce Honours degree; he is a Certified Sales Professional (CSP), Project Management Professional (PMP), Certified Marketing Specialist (CMS) and (CCXP) Certified Customer Experience Professional.
Steve's first book Thriving in the Customer Age – 8 Key Metrics to Transform your Business Results teaches about the customer journey and provides a guiding framework spanning all stages of the customer experience. The book explains how every metric impacts an organization and how leaders can best utilize each metric to provide a stellar customer experience. Everyone knows the customer is the most important part of a business. This book provides the tools to improve an organization's customer experience and drastically transform business results.
Recently Steve's Blog has been profiled as one of the Top 75 Customer Experience blogs