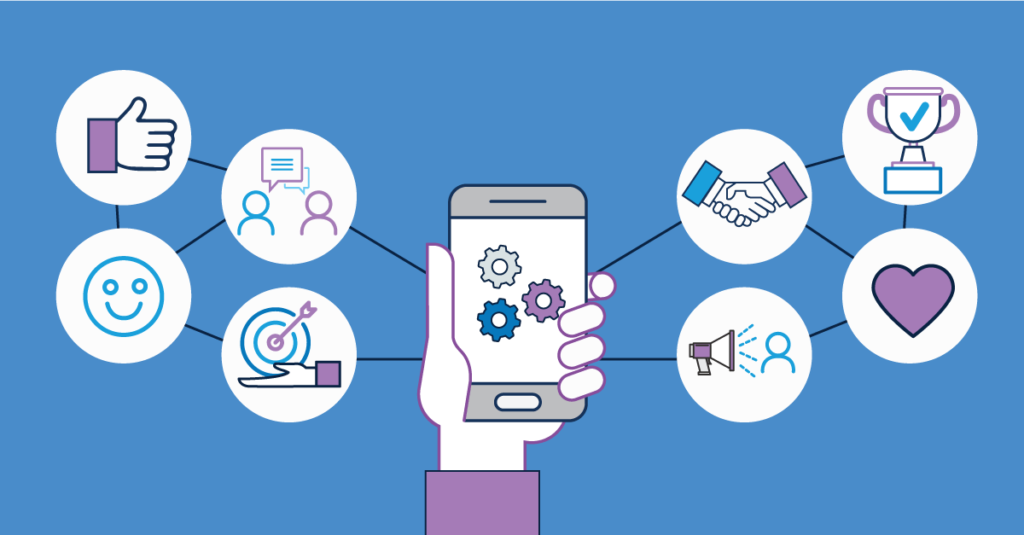 Today we see an ever-increasing march towards technology utilization to engage with customers. Using technology, an organization can create efficiencies in the workplace designed specifically for their custom customer journey. This means many portions of the customer journey are now being augmented by technology. Broadly, this is starting with AI helping write ad copy for ads, bots answering chats, workflow automations for updating customers order status and automating customer outreach (after the sale or for closing the sale).
All this has certainly allowed organizations and individuals to communicate to customers more, and communicate more timely, but has it made things more effective?
To explore this I questioned a broad group with diverse backgrounds and industries to understand their needs and perspectives regarding technology and customer experience.
The question was as follows:
"If 87% of company operations depend on technology (Source: IT GUY), how many of you feel your ability to serve the customer is limited by your organizations' technology?
Please comment below on a scale of 1 -5 (1 = not at all; 5 =severely)"
---
The responses were illuminating and varied:
Good strategy, Planning & implementation is more important
5 – as everything I do is based on technology. Digital cameras, Digital printers, computers for storage and editing. The Internet to deliver proofs or high res digital files. The Internet to receive work to print. The Internet for advertising.
Almost always. But if IT is an afterthought, considered a "cost" to business, or just not considered at all when making customer facing decisions, it's bound to happen.
Many organizations are woefully behind when it comes to adopting technology for serving customers. They will invest in tech for production but marketing/sales rarely gets the same attention. It's kind of backwards in my opinion.
Interesting question. The limitations I see are less to do with technology itself, and more with good strategic principles, culture and leadership support. Personally, I'd say 2. Some efficiencies and speed improvements would be greatly appreciated. Also, I take an agnostic approach without deep commitments to any specific software or tech. With a few recent clients, I would say 3 or 4. Especially now, as many are going through the process of digital "transformation" which means different decision-making processes, workflows, and adapting to new systems and software.
I would rate this a 2. As an SME we have been able to implement new technology, software, and communication tools throughout the organization easily to help us better serve our customers. Although these systems greatly assist with all aspects of the customer experience from sales, production, accounting, logistics, and communications, I feel we could still serve our customers if they were taken away on a moments notice.
I would give this a 5, perhaps I have different insights working in I.T, but we see how technology can impact staff relations with customers all the time. Interestingly staff are always more frustrated with computer issues that impact customers than just impact themselves. Quite often, if the technology fails, staff cannot do their jobs, if staff cannot do their jobs customers are impacted. Expectations on technology is a funny thing and are seldom unified in opinion except when it fails. I have never observed a group conversation (outside of work) on how well their computers work and how intuitive their software is. But if someone says the computers at my work are the worst they will soon be drawn into a sympathetic support group based on the evils of technology. Maybe it's the universal acceptance that technology can disappoint that keeps this topic out of the customer journey. Sure my order was messed up, but if it's the computer's fault, we can all find common ground in our rage against the machine.
2 – My organization is small, so it is easy to implement any technology that I feel would be of value. Most of the software I use is subscription based and upgraded regularly. However, I answered with a 2 because there are areas where I could improve my service with better technology.
4 – It does limit our ability to communicate effectively with our customers because we often don't have the whole "story", but the bigger impact is whether we genuinely care that our customers have the best experience possible or not.
5 – we use technology to communicate with our members and potential members, as well as promote our events and thoughts.
Most of the companies I've dealt with are hampered by technology. Often the challenge is that it changes before they've really progressed through the learning curve.
I would say 4. Over time IT has become increasingly important in directly and indirectly serving our customers.
Your ability to serve a customer is dependent on the competence of the front-line/customer-facing representatives backed by constant support by other organizational functions. Technology, however, can help you quantify efforts and link back the quality of customer service to the KPIs of the responsible functions. Technology at the end is merely an aid to ensure a smooth and quantified customer experience. More so, it helps in analysing if your efforts are driving enough ROI.
Interesting point that a company has to think that technology is needed to serve your client. Tech is only a tool, the ability to create value to your client is most important, then adopt the right technology to assist with your goals. Don't forget that Customer Life Time Value is crucial in serving your clients long term (with or without technology). Thanks
How well an organization serves it's customers not only depends on the technology they use but also on the processes they have created. Tech does play a big role in improving the efficiency though.
---
What I conclude from these responses and conversations I have had with many leaders is that technology is a tool that can enhance the people and processes an organization has within a customer centric culture.
In some industries and organizations, technology is like air, needed to survive but the fundamental truth for excellent CX execution remains. Customer experience is still designed and implemented by people, and the impact of the customer experience is dependent upon customer understanding.
Only customer understanding, not technology can create opportunities for meeting and exceeding the needs of the customer with a repeatable, consistent, predictable process.
Seek to understand your customer first and then find the technology to enhance the processes for the experience you wish to design.
Steve Whittington is President of Roadmap Agency Inc. He has also served for over a decade as a member of the Executive Team of Flaman Group of Companies an award-winning organization and has over 25 years of executive experience. Steve's current board work includes serving as; President of Glenora Child Care Society; and Co-Chair of the Marketing Program Advisory Committee for NAIT's JR Shaw School of Business. Previous notable board work included, Chair of the board for Flaman Fitness Canada, a national retailer, a Director for a meal prep internet Startup Mealife and Chair of Lethbridge Housing authority, the third-largest Social housing NGO in Alberta.
Academically, Steve was an instructor of Project Management at Lethbridge College for seven years. Steve holds a Bachelor of Commerce Honours degree; he is a Certified Sales Professional (CSP), Project Management Professional (PMP), Certified Marketing Specialist (CMS) and (CCXP) Certified Customer Experience Professional.
Steve's first book Thriving in the Customer Age – 8 Key Metrics to Transform your Business Results teaches about the customer journey and provides a guiding framework spanning all stages of the customer experience. The book explains how every metric impacts an organization and how leaders can best utilize each metric to provide a stellar customer experience. Everyone knows the customer is the most important part of a business. This book provides the tools to improve an organization's customer experience and drastically transform business results.
Recently Steve's Blog has been profiled as one of the Top 75 Customer Experience blogs