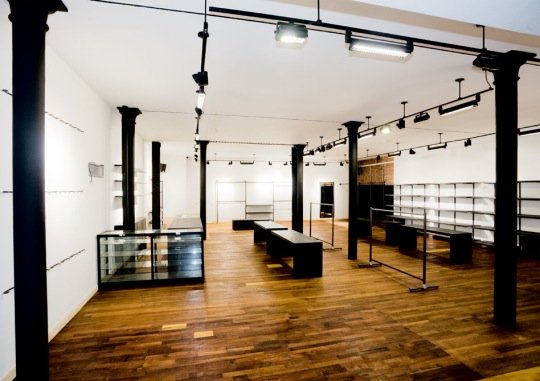 Today as I look at the overall retail and service landscape, I see organizations failing to meet
customer expectations. The list of storied brands shutting down locations is enormous. In 2017 alone, over 5,000 stores of major retailers were closed: Sears and Kmart closed 358 stores, JC Penney 138 stores, Macy's 68 stores, Payless Shoes emerged from it's Chapter 11 restructuring with almost 1,000 fewer stores, and the list goes on and on.
The reasons for this are many: customers can now educate themselves independent of information most in-store representatives provide. A retail store is limited by the brands they offer, while a customer may want alternatives that are available instantly online. The store itself is inconvenient; customers must travel to a location on their own time, often off-route. Layer on top of this average customer service at best, and it is easy to understand why customers are trying to go direct to brand or heading to e-commerce in ever increasing numbers. E-commerce continues to grow by double digits annually, taking a bigger and bigger bite out of the retail pie.
E-commerce as a channel for service is creating an issue in and of itself for brands. While booking services online is a convenience for the customer, fierce cost comparisons are driving prices down, and customer service training and staffing tend to get cut to remain price competitive.
In the US, E-commerce accounts for 13% of all retail and will rise to 15% very soon. This trend
suggests that retail is doomed, as is any B2B brand whose products can be purchased directly.
How did this happen?
From television's advent in 1956 to the launch of the Fox TV network in 1986, there were essentially only three television networks in North America, collectively known as the "big three": ABC, CBS and NBC (1). These three dominated the industry, set expectations for viewers and, for three decades, there was expected stability in the network TV industry, with very little change or disruption. Many similar comparisons can be drawn to the retail landscape during the same time period; the big three in retail, starting with Walmart being founded in 1962, were, respectively, Walmart (currently the world's biggest retailer); Kmart, (filed for bankruptcy in 2002
and acquired by Sears is 2005); and Target. These three dominated the retail landscape for decades. The consumer and the network viewer both had little choice. It was the golden age of big brands.
Fast forward to today, and both industries, like many others, are completely upended with almost endless options for customers and competition rising constantly. We all know what changed this paradigm: the internet. In the last 20 years, industries have been in a constant state of white-water; new entrants rise and surpass established leaders. Business models have changed, and the ways to connect with consumers have changed. Most importantly, with instant access to information, endless choice and platforms on which to voice criticisms, consumers have become empowered over brands. The script has been flipped. We are now in the age of the customer.
And who is that customer?
Today's customer starts shopping online, wherever they are, at any time. With that 24-hour connectivity, they expect the organizations where they shop to be connected as well. They expect to start the process online and finish in store, or have the process finish through other methods such as delivery, a personal visit or follow up call to fulfill their requirements. They expect a seamless, omni-channel experience. They want the experience tailored to them, and become disappointed and dismissive when brands do not meet their expectations.
According to the institute of Customer Service, customer complaints have seen an eight-fold rise since 2014 on social media. Initially, the internet educated the consumer, leveling the laying field. With the rise of social media, the consumer was empowered by being given a voice that, for the first time, could significantly hurt brands that mistreated customers. We now see endless examples of consumers lashing out at brands via social media platforms, to the extent that social channels such as Twitter are considered by many communication professionals to be customer support channels as opposed to promotional branding channels.
With ample education on products and services available and globalization providing endless choice, there is also always another organization willing to meet a customer's expectations.
In addition to this customer empowerment, the old way of specialization within organizations for greater efficiencies with Sales, Marketing, Operations, and Customer Service Silos, is now creating a disjointed experience. Instead of increasing satisfaction, these silos within organizations create frustration and dissatisfaction for the customer.
Consider a typical service interaction, such as a hotel or vehicle rental, or any organization in which you have an account. How many times does a consumer have to repeat their information to spend money or resolve an issue? How is this repetition across organizational silos a good customer experience? This leads to frustration and dissatisfaction that customers are all to willing to share on social and review platforms.
Is retail doomed to fail?
If retail is doomed, why would a host of online brands be opening retail stores? Trunk Club, Warby Parker, UNTUCKit and many more online retailers have done so, along with Amazon purchasing 460 Whole Foods stores. What is going on? Is retail dead? Or just bad retail? From the outside, the answer seems clear: Online brands have always been obsessively focused on the customer experience, and they realize the best customer experience can still be achieved in person as part of an omni-channel ecosystem; this understanding has allowed them to bring their customer experience mastery into the physical world.
Customer Success = Company Success
To mitigate the problems caused by the rise of silos, customer success teams are being created to manage the customer experience. These teams function as a customer quarterback to help customers obtain their solution, aided by integrated systems and automations to complete tasks and auto populate a customer's information. This is the next step many organizations are taking to create a new normal for meeting customer expectations. It is important to note that in today's connected world, the seamless experience a customer receives in one industry creates a similar expectation for every other industry. As an organization, you are no longer competing solely with peers in your industry; you are competing with a general rising tide of expectations.
For organizations to navigate this disruption, there is only one option: Obsessive focus on your customers and the customer journey your organization provides. Organizations must map and measure the entire customer journey to understand it from the customer's point of view. Only with this understanding, with measurement of all steps in the journey, do brands have an opportunity to improve their customer experience and thus their business results. The path is clear: Becoming customer-centric = becoming data-centric; becoming customer-centric = being profit-centric.
It is time to get back to basics and truly understand the customer.
Steve Whittington is President of Roadmap Agency Inc. He has also served for over a decade as a member of the Executive Team of Flaman Group of Companies an award-winning organization and has over 25 years of executive experience. Steve's current board work includes serving as; President of Glenora Child Care Society; and Co-Chair of the Marketing Program Advisory Committee for NAIT's JR Shaw School of Business. Previous notable board work included, Chair of the board for Flaman Fitness Canada, a national retailer, a Director for a meal prep internet Startup Mealife and Chair of Lethbridge Housing authority, the third-largest Social housing NGO in Alberta.
Academically, Steve was an instructor of Project Management at Lethbridge College for seven years. Steve holds a Bachelor of Commerce Honours degree; he is a Certified Sales Professional (CSP), Project Management Professional (PMP), Certified Marketing Specialist (CMS) and (CCXP) Certified Customer Experience Professional.
Steve's first book Thriving in the Customer Age – 8 Key Metrics to Transform your Business Results teaches about the customer journey and provides a guiding framework spanning all stages of the customer experience. The book explains how every metric impacts an organization and how leaders can best utilize each metric to provide a stellar customer experience. Everyone knows the customer is the most important part of a business. This book provides the tools to improve an organization's customer experience and drastically transform business results.
Recently Steve's Blog has been profiled as one of the Top 75 Customer Experience blogs